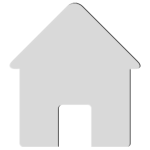 Real estate attorneys deal with the many laws and practice areas associated with owning real property. For example, a commercial real estate attorney knows which laws apply to commercial transactions for construction/development projects (such as condominium construction), or land use/zoning projects (such as subdividing a parcel of land for development), or real property issues (such as financing a large land purchase). Likewise, residential real estate attorneys can assist you in the purchase of a home, or try to help you prevent the loss of your home in a foreclosure. They also know how residential tenancy laws work and can advise you of your rights as a tenant or a landlord.
With so many types of real estate attorneys, it is important to find a local attorney who does the work you need.  When you need advice concerning local real estate matters, we suggest using an attorney with local knowledge.  Call the local attorneys Rooney & Rooney, P.A. for a free consultation.
Aspects of Real Estate Law
Call today to schedule your initial consultation.