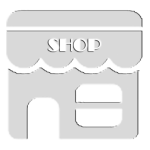 If you want to start, manage, transfer, or exit a business, you may benefit from a business law attorney's services. Business  attorneys have experience with many different industries and professional fields. A skillful business attorney can be essential in many trades as you navigate through the ever changing government regulation.  The right business attorney can also help you develop a strategy to manage the risk and liability that come along with having customers and employees.
If you are considering bankruptcy relief for your business, a business lawyer will also have the knowledge necessary to help you navigate your options for your business debt.
Aspects of Business Law
Call today to schedule your initial consultation.  It is FREE, and at Rooney & Rooney, P.A., you will meet with an attorney, not an assistant like at some other firms.