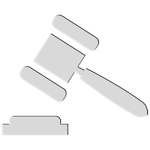 At Rooney & Rooney, P.A., we can assist our clients with defense against criminal charges brought by the State of Florida. Our services range from misdemeanors to violation of probation all the way to 1st degree felonies. Below you can see more about the different types of criminal defense services offered so should you ever find yourself in a position where you have been arrested and are wondering what the next step is, give us a call today to schedule your free consultation for more information about your rights.
Aspects of Criminal Defense Law
Call today to schedule your initial consultation.  It is FREE, and at Rooney & Rooney, P.A., you will meet with an attorney, not an assistant like at some other firms.