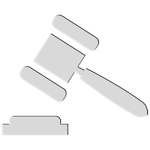 A competent criminal defense lawyer can negotiate a plea bargain, prepare your case for trial, and craft the best strategy for your defense. If you're facing a criminal charge, you should hire a criminal defense lawyer to help you understand the nature of the charges filed, any available defenses, plea bargain deals, and the consequences a criminal conviction will mean for you.
Aspects of Criminal Defense Law
Misdemeanor
Felony
Juvenile/Delinquency
Bond Reductions
Violation of Probation
Expunction and Sealing of Records
Call today to schedule your initial consultation.  It is FREE, and at Rooney & Rooney, P.A., you will meet with an attorney, not an assistant like at some other firms.