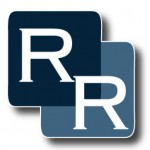 The law firm of Rooney & Rooney, P.A. was established 16 years ago and is owned and operated by a father-and-son team with 5 full-time attorneys and 9 members on their support staff.
John Rooney has practiced law for more than 45 years and primarily practices personal injury law. He has spent most of his career in the courtroom.  J. Garry Rooney graduated at the top of his class from Stetson College of Law and has since then practiced a significant amount of employment law, family law, general civil and corporate litigation.
Rooney & Rooney, P.A., is a full-service law firm to the local community and aims to always be the first call with any legal question. In order to be the first call, we offer free consultations.  Our motto is that "accessibility equates to accountability" and clients should always have access to their attorney.  Our success rate is proven by the amount of repeat clients and prior and current clients who refer their friends and family.  Additionally, we work closely with an extensive network of top local businesses in order to serve the needs of the clients.
We invite you to follow our legal blog where we post tips and answer frequently asked questions by the community.
Give us a call at (772) 778-5400.
Meet the Attorneys of Rooney & Rooney, P.A.
Partners
Associate Attorneys
Meet the Support Team  at Rooney & Rooney, P.A.