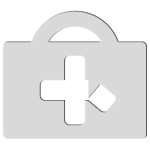 Have you been affected by professional malpractice? These types of cases have a limited time in which to bring a claim (often just two years) and require the use of expert testimony.
Your own insurance company may cover some of your expenses, but presumably not all of them and you may need to seek their assistance in order to obtain it. We can help you pursue a judgment for the money you need from both your insurance company as well as the negligent party's insurance.
The sooner you meet with an attorney, the sooner you are on your way to be made whole again.
Aspects of Malpractice Law
Medical Malpractice
Professional Malpractice
Call today to schedule your initial consultation.  It is FREE, and at Rooney & Rooney, P.A., you will meet with an attorney, not an assistant like at some other firms.