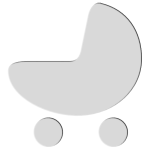 Family law encompasses the statutes regulating marriage, same-sex relationships, domestic partnerships, divorce, separation, alimony, spousal abuse, adoption, child support, time-sharing and parental kidnapping.
If you need help with a family-related legal issue, a family law attorney at Rooney & Rooney P.A., in Vero Beach, can advise you in family disputes as well as represent you in any litigation arising out of any such dispute.
Aspects of Family Law
Adoption
Child Support
Guardianship
Divorce
Paternity
Prenuptial Agreement
Post-nuptial Agreement
Relocation
Call today to schedule your initial consultation.