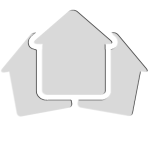 "Estate" is the legal term used to define any property and/or money in which you have an ownership interest. To put it more clearly, it covers everything that belongs to you. Estate planning attorneys can help you with various strategies that you can use to structure your estate both while you are building your wealth, and when looking to transfer your belongings after you pass away, or even before.
When you create a plan for your estate, the goal is to maximize its value by minimizing taxes and eliminating court costs and interference. Estate planning attorneys can also help you control and protect your assets during your lifetime by assisting in the transfer of property and/or money to children, charities, or others in the way that you desire.
It is a common misconception that you only need an estate plan when you become elderly, ill, or wealthy. Proper estate planning when you are young can be a way to help you become wealthy before you become elderly. Furthermore, it can be critical to have a Power of Attorney over a child in college should something happen. Call Rooney & Rooney, P.A. today for a consultation.
Aspects of Estate Planning
Call today to schedule your initial consultation.