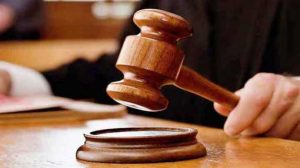 The elder abuse injunction law allows judges to issue an injunction to protect vulnerable adults from exploitation. The injunction will typically be issued temporarily until a hearing is set with the court.
Who is considered a "Vulnerable Adult"?
A vulnerable adult is anyone 18 years of age or older who has an impaired ability to provide for their own care or protection. A person who is unable to perform normal daily activities such as eating, dressing, and bathing. It can also be a person with impairment due to disability, brain damage or infirmities of aging.
What is considered "exploitation"?
Exploitation is taking or misusing funds or assets from the vulnerable adult's account for the benefit of somebody other than the vulnerable adult.
Who can petition for an injunction?
Any person who is acting on the behalf of the vulnerable adult or the vulnerable adult themselves can petition for an injunction.
What does the injunction cover?
The injunction prohibits the Respondent from being near the vulnerable adult to prevent any further exploitation. Bank accounts or credit cards may be frozen temporarily to prevent the Respondent from having access to the accounts.
The statues have recently been updated to provide this protection for our elderly and vulnerable population. At Rooney and Rooney, we take great pride in having successfully obtained such an injunction for a elderly and vulnerable adult as one of the first firms to do so in our county.